The Postdoctoral Scholars Association (PSA) includes all of us! All UCSF postdocs are part of this community and are welcome to join and shape all aspects of the PSA. We want to develop and implement programs that foster a more inclusive community. We advocate for institutional support to expand our scope, our impact, and our influence to bring positive changes for all UCSF postdocs. PSA initiatives are fueled by postdocs volunteering their time. Any postdoc is welcome to propose and contribute to initiatives or to commit in a leadership role as part of the PSA board.
For staying up-to-date about PSA-organized events, make sure you are subscribed to our email list serves, and follow us on various social media channels.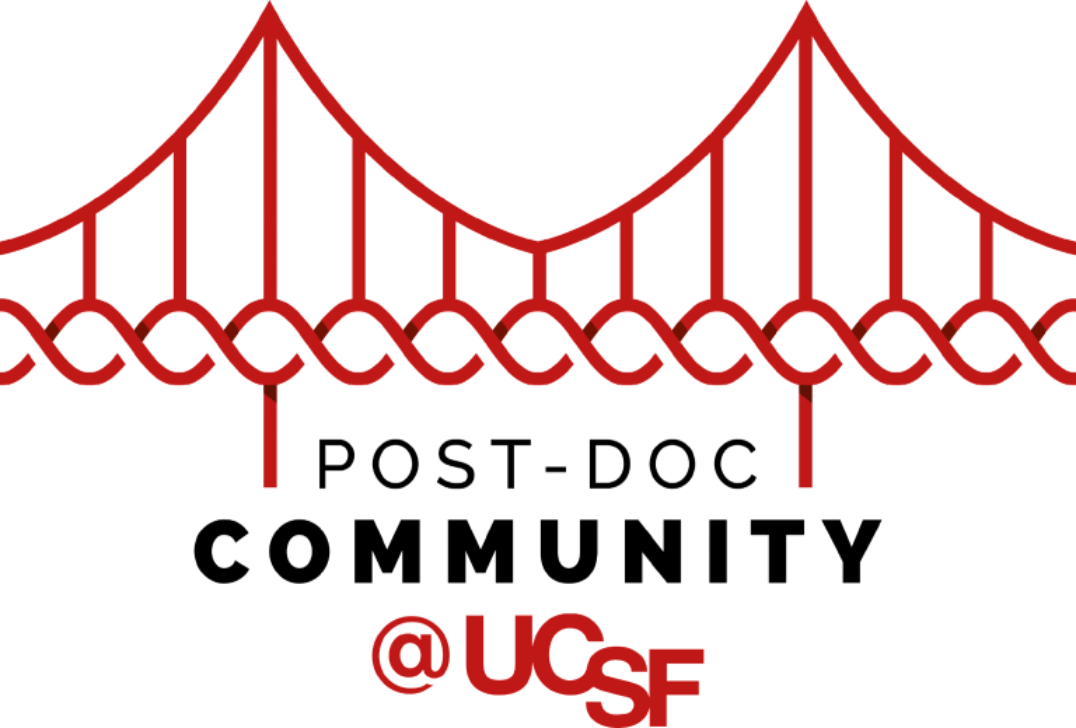 ---
Mission statement
To foster and organize professional and social interactions among all postdoctoral scholars and our surrounding community. 
To take action with and on the behalf of marginalized postdocs to eliminate racism, sexism, homophobia, transphobia, xenophobia, and other barriers of postdoc success at UCSF. 
To disseminate accurate information and address issues relevant to postdoctoral scholars. 
To lead and advocate for productive dialogues between postdoctoral scholars, the administration, and the faculty at UCSF and beyond. 
---
PSA Anti-Racism Note
The Postdoctoral Scholars Association (PSA) would like to acknowledge the devastating climate and the events that have fostered it. Our silence up until this point has been individual grieving, but we recognize the importance of publicly advocating for all members of our postdoc community at UCSF. We have a responsibility to speak out against all forms of racial violence.
The deaths of Ahmaud Arbery, Breonna Taylor, Rayshard Brooks, and George Floyd are devastating depictions of how white supremacy penalizes blackness in this country. We want to honor those innocent black lives and the lives of the numerous other who have been murdered without justice in recent history and since the conception of the United States of America. These include, but are not limited to: Trayvon Martin, Michael Brown, Aiyana Jones, Renisha McBride, Tamir Rice, Atatiana Jefferson, Eric Garner, Sandra Bland, Walter Scott, the Emmanuel Nine and Oscar Grant. We must say their names and we must say definitively that black lives matter.
The next step is to move beyond words, hashtags and social media posts and do the work within our own lives to welcome and protect people from all backgrounds into our communities. It took us being home and physical distancing during a pandemic that disproportionally affects black and indigenous people of color to highlight the extent to which we have normalized white supremacy in this society. Now is the time to subvert systemic racism and begin the hard work of being anti-racist. A few ways we can each do the work to practice anti-racism in our UCSF community include, but are not limited to:
Becoming educated on how systemic racism is embedded in American culture
Becoming educated on how systemic racism is embedded in scientific and medical research
Attending programming around being culturally sensitive
Participating in difficult conversations around race at UCSF
Applying knowledge of systemic racism to action as an ally
At the PSA, we are currently working to develop and implement infrastructure and programming we can use to help foster a more inclusive community. As a first step, we are establishing a PSA library of books that center black artists and academics and highlight the anti-black racism that has birthed many of our research areas. In addition, we will be asking for more institutional support to expand our scope, our impact, and our influence on affecting positive change for all UCSF postdocs. We will be emphasizing this work in upcoming PSA meetings and welcome new ideas and feedback. We will also advocate for postdoc involvement in crafting policy and accountability measures for those who act in opposition to our values of anti-racism. We are committed to doing this work. As always, we welcome questions, suggestions and feedback. Reach out to us via email or on twitter and look out for more concrete plans from PSA in the upcoming days and weeks.
In Solidarity,
The UCSF Postdoctoral Scholars Association